DxGen Corp. received SFDA approval in Saudi Arabia on April, 2019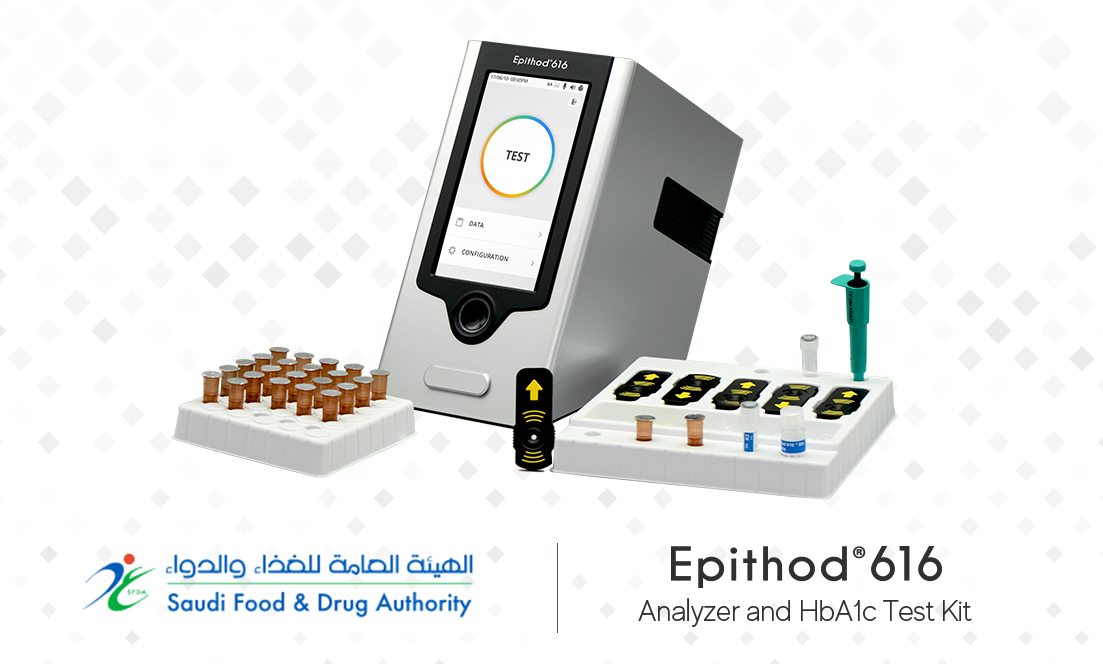 DxGen Corp. received SFDA approval and issued MDMA (Medical Device Marketing Authorisation) for Epithod®616 Analyzer and HbA1c Test Kit.
The number of diabetes people continues to increase in Saudi Arabia. There is an urgent need to diagnose diabetes effectively. The receipt of MDMA enables our partner to launch the business in Saudi Arabia.

Epithod®616 analyzer provides indicators, including HbA1c, CRP as point-of care testing system and more.
Our system was proven the quality world-widely and supporting the effective management of diabetes.

DxGen Corp. is expected to grow together as POCT market in Saudi Arabia.
We sincerely appreciate our partner's endeavor and continuous interest.